A glowing review from the Huffington Post of In Pursuit of Silence, with a nod to the composer:
"…even a film about silence has a soundtrack, which if handled poorly could really seem jarring or intrusive. Thankfully, composer Alex Lu's gentle and understated music provides a graceful counterpoint to the ambient sounds throughout."
Read the full review here.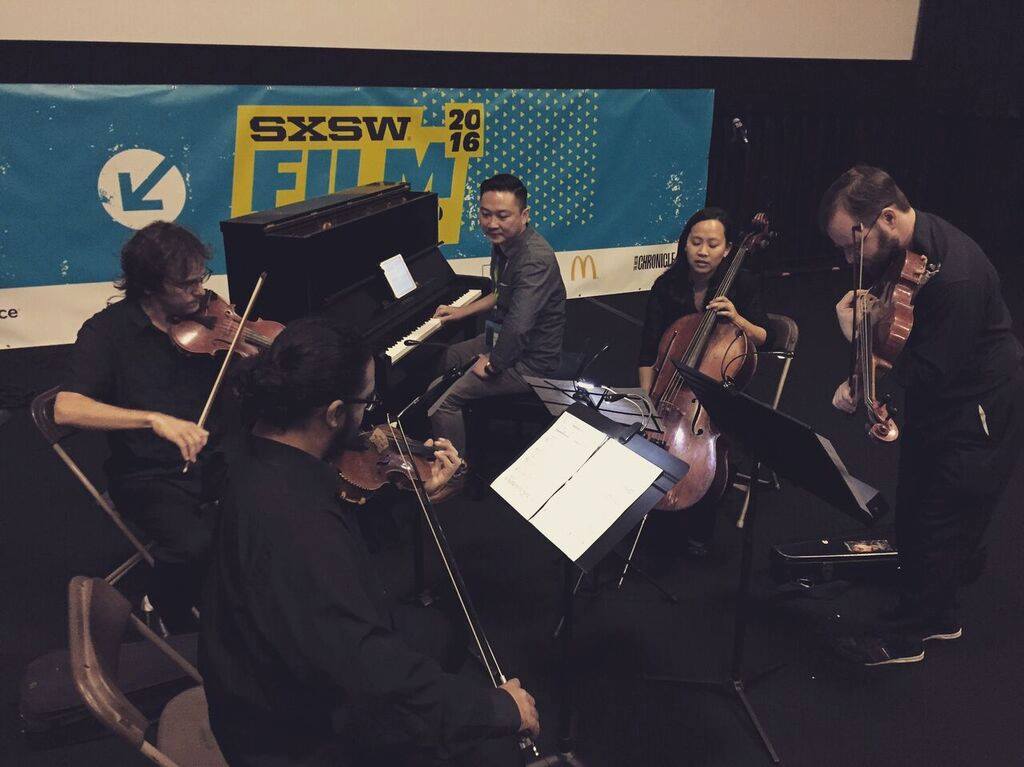 Rehearsing a selection from the score for the premiere at SXSW 2016. Featuring musicians: Will Taylor, Charith Premawardhana, Jason Elinoff, Liz Lee, and Alex Lu.